To be able to guarantee that your donation reaches those who need it, we cooperate with people whom we trust and who live on the ground in Nepal.
Our charity builds on and extends the network of the British organisation Esther Benjamins Trust. This small recognised charity (registration number: 1078187) has been working for the past ten years to support children whose plight is ignored and who live at the fringes of Nepalese society. For example, the Esther Benjamins Trust has been able to free 600 hundreds of children from human traffickers during the last 10 years. A host of delightful Nepalese co-workers are engaged in offering a better future to these children. Hatemalo – Hand in Hand for Nepal e.V. – has been founded as the German partner organisation to support the network in Nepal from Germany. You can find more information about the Esther Benjamins Trust online at www.ebtrust.org.uk
---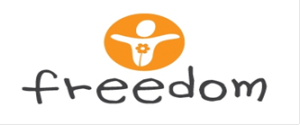 Another partnerorganisation is the 2012 grounded NGO Freedom Matters. It is a UK registered charity (reg no 1148388), which fights trafficking and frees Nepalese children and young people from slavery, abuse and exploitation. Their primary focus is upon the rescue, protection and rehabilitation of children and young people from conditions of enslavement, violence or exploitation. These include rogue Nepalese orphanages that have become trafficking destinations and/or are centres for racketeering and abuse, denying children their most basic rights.

KOPILA-Nepal is a non-profit making, non-sectarian, non-governmental social organization. Their initial aim to work with the underprivileged children stretched and Kopila Nepal extended its activities to women empowerment and psychosocial well-being. Since its inception in 2001 it has been a practice in KOPILA-Nepal working with people who are in disadvantage group due to lack of resources, opportunities and access to proper services. For more information please have a look at their Website: www.kopilanepal.org.np
The Freundeskreis Nepalhilfe e.V. – Germany (FNH) regards itself as an association to help and support the children of Nepal. Its help is geared towards orphans, half-orphans and children of particular poor families. FNH provides them with accommodation, food, daily care, medical support, free school education and career advancement. Caste and religious affiliation are of no importance for this support. Furthermore the association supports the dialogue between the two nations Nepal and Germany.
For more information, logon to www.nepalhilfe.de.